2020 Holidays At Mountain Shadows
by Sheryl Wilde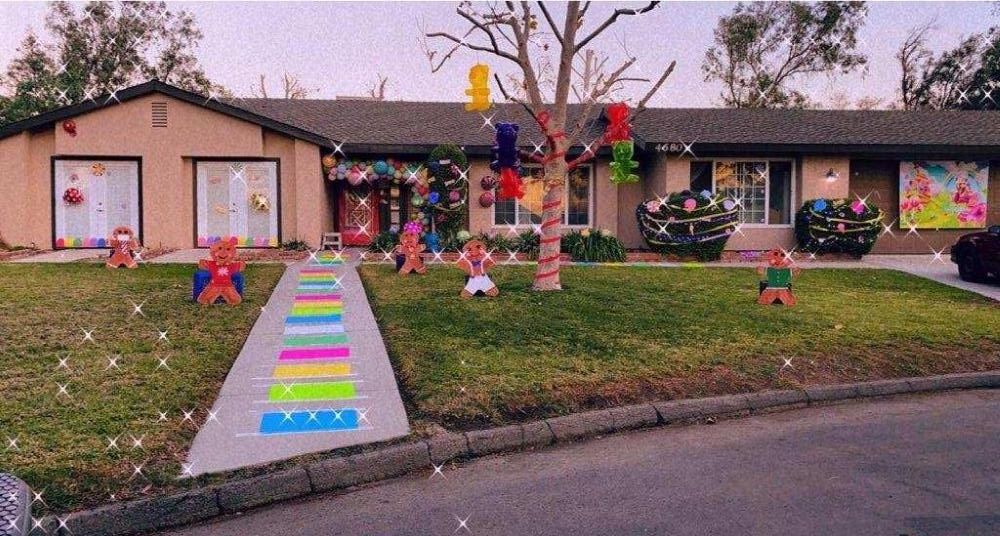 Catalent Pharma Solutions Brings Thanksgiving To Mountain Shadows
Oak House residents enjoying the decorations and crafts Catalent brought for Thanksgiving.
"Our annual Thanksgiving celebration with Mountain Shadows is a longstanding tradition," says Amy Fager, Director, Human Resources, Catalent Pharma Solutions. "While we couldn't visit with the residents in person this year due to COVID, it has always been so rewarding when we go onsite and spend time with them. We know them now. They each have such unique personalities. Some take such joy and delight in our visits. I remember Charles especially – he always screams and smiles when we visit.
"It's hard to put into words, but we are so thankful we can do this. It provides an opportunity to interact with such amazing people!"
"In past years, we've catered lunch for 20 to 30 people and spent the afternoon with the residents and staff," adds Bryan Knox, General Manager, Catalent. "We are part of their lives for a day. It's such an uplifting experience.
"While an onsite visit wasn't possible, COVID did not stop Catalent from bringing Thanksgiving to Mountain Shadows this year – 35 volunteers invested over 110 hours of their time to give residents a big, COVID-safe treat!
Says Amy, "Our volunteer bakers and crafters rallied to supply the residents at Mountain Shadows with:
12 dozen assorted cookies
7 dozen brownies
12 dozen muffins/sweet breads
4 dozen cakes, tarts and mini pies
3 dozen pot pies (with gravy)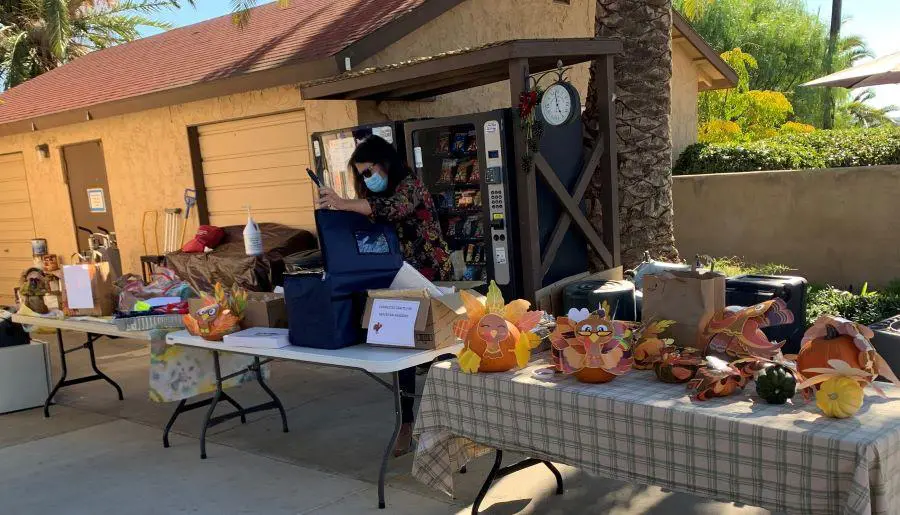 "That's 456 pieces of deliciousness! And I almost forgot, there were also 5 pounds of amazing spiced nuts. Crafters also made pumpkins and scarecrows for the homes. I delivered all the goodies to Mountain Shadows. My car was loaded like Santa's sleigh!"
"November marks the annual Catalent Month of Service across the globe," says Neil Miser, Sr. Facilities Engineer, Catalent. "Catalent San Diego chose Mountain Shadows. Everybody loves Mountain Shadows. People want to contribute and participate.
"We wish we could have visited this year, because we love spending time with the residents. We hope to see everyone next year!"
"The good people of Catalent have been so generous with us over the years, from providing community grants, to purchasing Hoyer lifts, to celebrating Thanksgiving with our residents," says Wade Wilde, Executive Director/CEO, Mountain Shadows Support Group. "We are so grateful for all they do."
---
COVID COULDN'T STOP SANTA'S SPECIAL DELIVERY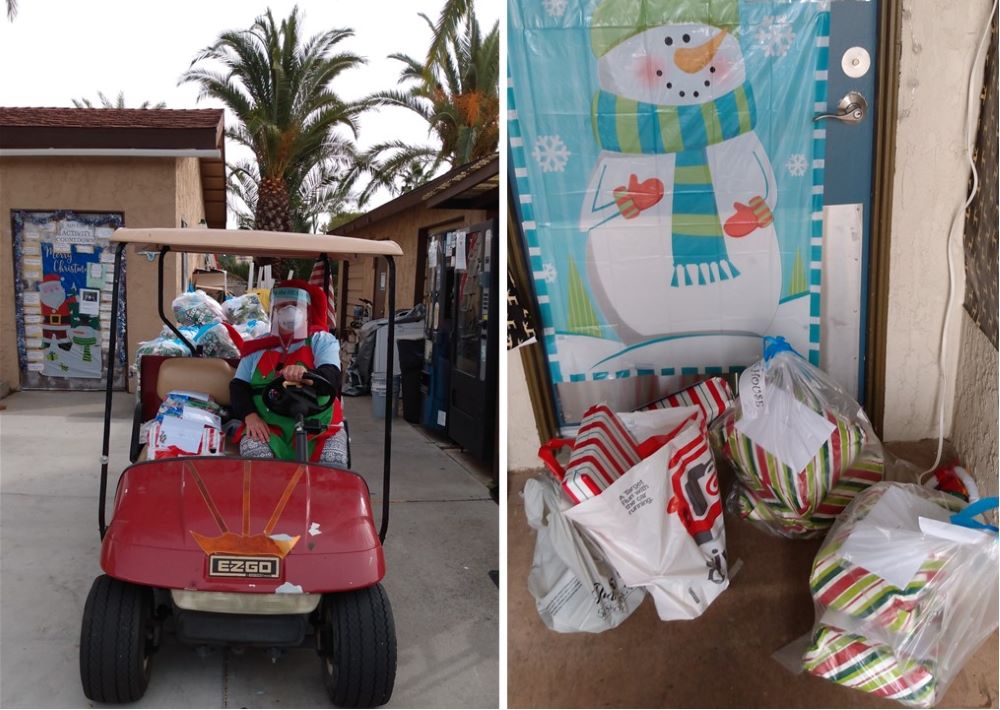 Thanks to generous donations made through Mountain Shadows Foundation, every resident received a gift from Santa Claus on Christmas morning.
Says Carol Haskin, parent of resident, Michael, and MSSG Board Member, "All of the 123 residents in San Diego received presents from Santa! From clothes to toys, each present brought excitement and child-like joy to everyone."
"Thanks to the Foundation's generosity, all 48 residents in Riverside received presents too," says Olivia Garcia, QIDP/A, Placement Coordinator, MSCH-Riverside. "They had so much fun unwrapping their gifts! Thanks to the Foundation's giving spirit, each resident now has something new and fresh to play with, or to wear.
"We are so grateful to the Foundation for making this Christmas special for all of our residents."
---
COVID COULDN'T STOP SANTA'S SPECIAL DELIVERY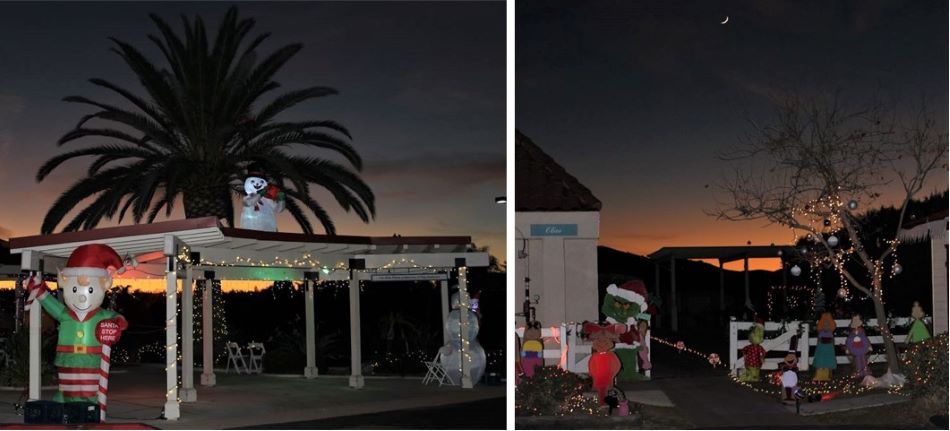 Even the COVID Grinch could not steal Christmas from our Mountain Shadows residents.
Thousands of sparkling Christmas lights lit the streets and houses of the Mountain Shadows homes in San Marcos and the Escondido campus, creating a beautiful nighttime display during the Holiday Car Parade on December 16th.
Dozens of giant inflatable characters — snowmen, gingerbread men, toy soldiers, a polar bear and penguins – lined the streets.
Cuddled in cozy blankets, residents waved and screamed with delight as cars filled with friends and family passed by shouting, "Merry Christmas! I love you! I miss you!"
It may not have been a traditional Christmas, but we believe love transcended COVID by the smiles we saw on the faces of our residents and their families.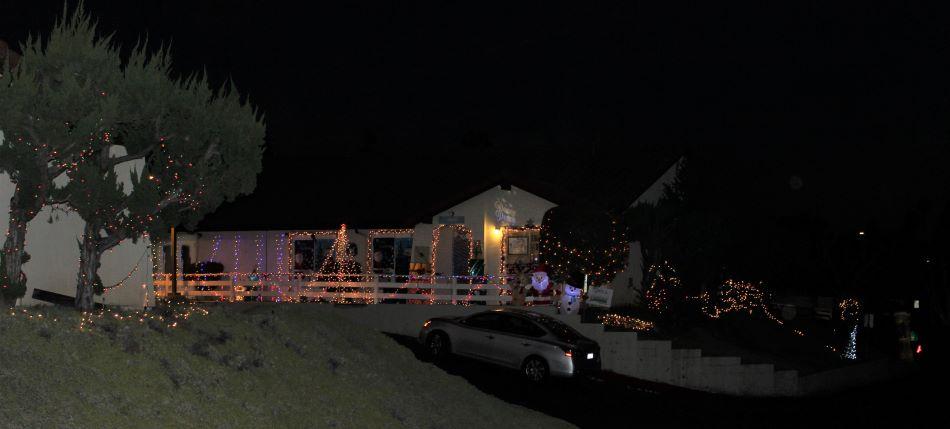 If you missed the car parade or would like to experience it again, click on the video link below to experience the Mountain Shadows Escondido Campus lit up as a Winter Wonderland: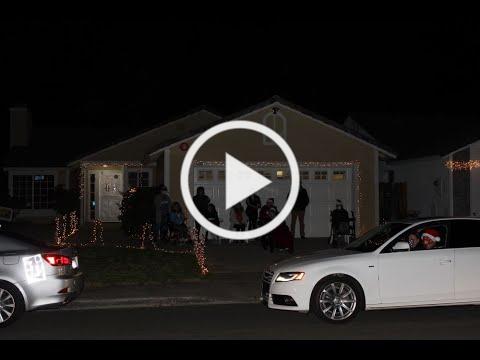 When you donate to Mountain Shadows Foundation, you help advance the programs and services of Mountain Shadows Support Group and Mountain Shadows Ancillary Services, and help individuals with intellectual disabilities thrive.