Your Support is Needed!
Mountain Shadows Foundationpresents the25th Annual Fall Classic Golf Tournament & Spa Experience
Mountain Shadows Foundation will be hosting our 25th Annual Fall Classic Golf Tournament & Spa Experience Monday, October 23, 2017, at the exclusive Santaluz Club in San Diego. The Fall Classic is our premier annual fundraising event, which directly supports Mountain Shadows Support Group in San Diego and Riverside, as well as Mountain Shadows Ancillary Services, which offers a broad range of support, including early childhood development, respite services, adult training programs, and transportation services to over 360 persons with intellectual disabilities and other developmental delays.
We are seeking your support for our Fall Classic fundraising event and offer three ways in which you can help.
Social Event Sponsorship – Opportunities include:
Table Favor $25 – Centerpiece $50 – Table $100

Goods/Services Donations.  Please contact Fred Lindahl at760-888-4302 if you have donations of gift certificates, goods or services that can be used to raise funds through an auction/raffle opportunity at the Fall Classic.
Attend!  Join the Foundation Directors and community supporters for a fabulous day of golf or pamper yourself at the beautiful and relaxing Santaluz Spa. Space is limited, so please register by clicking here to reserve your spot!
In this economic climate, your support is critical and deeply appreciated. Mountain Shadows must continue to invest in talented people, new technology and facilities so that the finest possible care is right here for those who need it most, our residents and consumers.
We have gone yet another year with no increase to our reimbursement rates (revenue), yet the cost to provide services continues to rise. Every $25, $50 or perhaps as much as $100 you invest in Mountain Shadows is combined with the support of others to help close this budget freeze gap and make ends meet.  Please open your hearts and donate today! 
Your support will help improve the lives of all those we serve. Sincerely,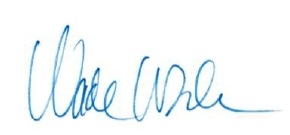 Wade Wilde
Executive Director
Mountain Shadows Foundation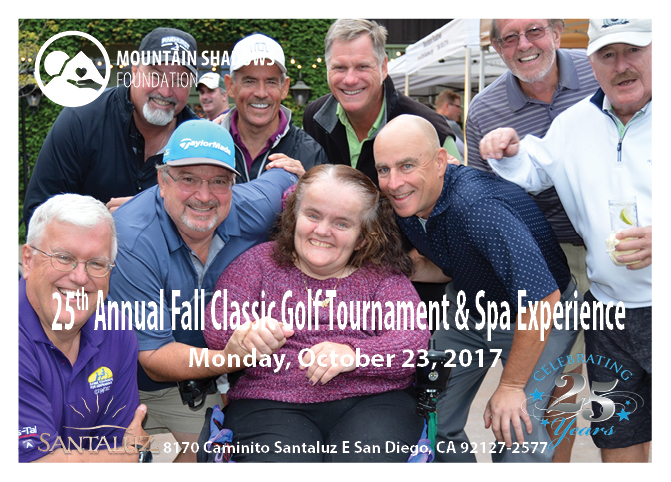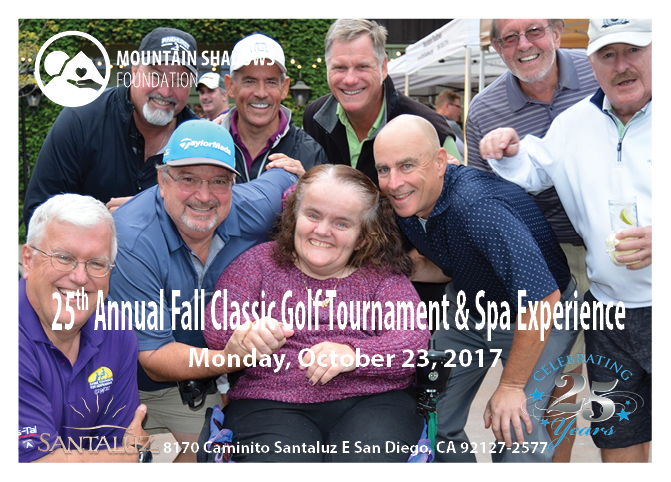 Tournament Sponsors
To learn more about our sponsors click on their logo below.