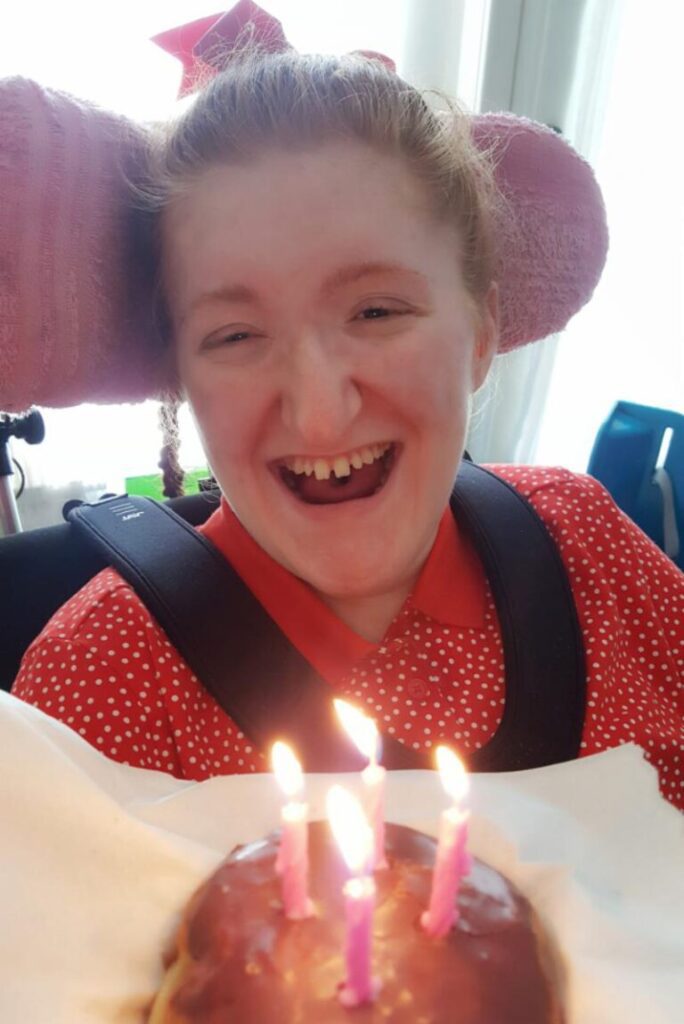 Chaya Shira – A Song of Life in this Sea of Life
By Sheryl Wilde
"The Nemo letter* – that is the reason we've called Mountain Shadows home for the last 12 years," says Sarah Schwarcz, Shira's mother. "It is the reason I remain deeply grateful to Mountain Shadows. It is the reason I can sleep at night.
"When I read the Nemo letter, I was sobbing. I showed it to a friend and we sobbed together. This is what Mountain Shadows does. Through the story of Nemo, they created a parable – a beautiful, playful, joyous way to find light in what is different. It is so important to continue to find that light."
Sarah's daughter Chaya Shira moved to Mountain Shadows in 2007. In Hebrew, Shira means song. Chaya means life. "Hence when she was born, a new soul was named, Chaya Shira … a song of life … my song of life.
"Shira lived at home with me for the first 8 years of her life." As Shira grew, it became impossible for Sarah, a single mother, to give her the 24-hour physical care she needed.
"Shira is doing well. She's stable. I must be honest. When I'm asked how she's doing, I can't say great. She's not running around stealing my moisturizer like her sister. With a child like Shira – who cannot walk, who cannot talk, who cannot eat on her own, who cannot do much of anything but say "Oh!" – the gratitude bar is different. We are grateful for the little things. We are grateful to get smiles.
"We might take for granted the little things – the ability to brush our teeth, to go to the bathroom by ourselves, to drive, or just to take a breath without choking. We forget how much of a gift everything is – until we see life through the eyes of Shira.
"I truly, deeply appreciate the level of care the Mountain Shadows staff provides. It's not just medical care – they truly care about Shira. The staff is not there because they are making millions of dollars. They are there with their hearts.
"They do the little things, like braid her hair and make her so beautiful.
"They do the little things like asking how to decorate the house to include Hanukkah for Shira. I was touched so deeply by that. They light the Sabbath candle and give her a drop of grape juice every Friday.
"Last year, I took an art therapy class and made a mandala." The mandala is a circular form, representing the wholeness and continuity of the Universe, and its geometric pattern can reveal truths from the cosmos as well as those inside one's own spirit. Making a mandala, a sacred circle, can be a great source for contemplating one's own soul.
"As part of making this mandala, we were asked to put inside the circle items that were most meaningful to us. So of course I chose to create a mandala using Shira.
"When Shira was little, I used to pick her up all the time and take pictures while holding her. She's bigger now, so I can't do that anymore.
"But I wanted a picture of Shira and me together, like we used to be, inside the mandala. So the staff helped me to sit on the grass with Shira, and we took a picture as I was holding her. It was not easy! Shira cannot walk or move on her own. But, thanks to the staff going out of their way in helping me, we did it. It was a beautiful and meaningful experience.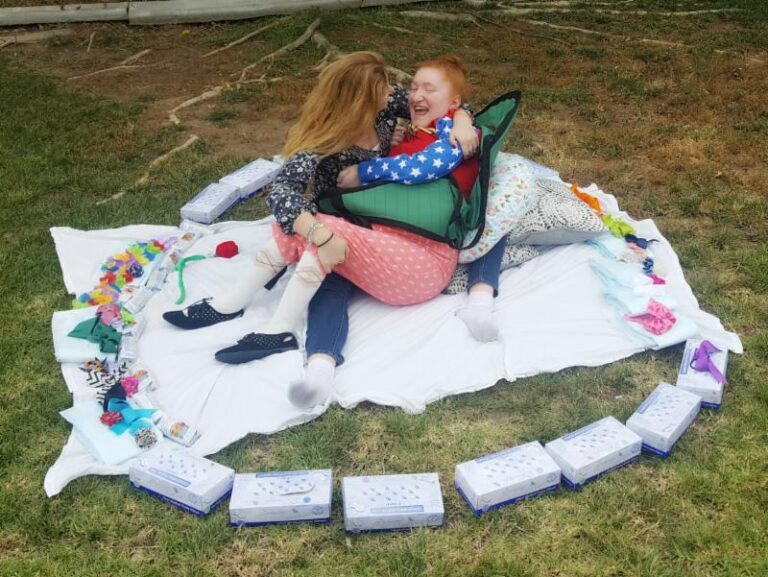 "Shira has always been my teacher, from day one. She is a profound shaman. She teaches me about gratitude, about surrender. She is my greatest gift. Shira is the light shining within the darkness for me.
"Shira gives me so much love. Leaving her after a visit at Juniper house is never easy. There's no such thing. But it is doable because I know she is in the right place at Mountain Shadows.
"One of my favorite professors in college once said, 'There are an infinite number of ways to be a human being'. To me, this means we all deserve a place in this world, including, and especially, people like Shira. No one is less than anyone else, no one is less worthy. There is no right or wrong.
"Shira spreads love and light to all people touched by her. She brings joy into a room. That is Shira's way.
"It's not easy to have a child like Shira. We love our children so much. It's hard to watch them struggle. I can see in Shira's eyes this 'wanting' at times, for something she can't have. It's hard to witness that – to witness your child struggling to breathe.
"That's why I am so grateful to Mountain Shadows. I want them to know that every single thing they do counts. There is a God watching – and every kindness makes all the difference in the world – even a simple thing like braiding a young girl's hair.
"Every Sunday when I visit Shira and see her hair braided so beautifully – I know they truly care.
"I am grateful to Mountain Shadows for caring for those, like Shira, who are otherwise marginalized in this world. Mountain Shadows knows every single one is light, every single one is worthy of being seen."
At Mountain Shadows we believe that like Nemo, the little clownfish with a bad fin, all of our residents are meant to shine in their own way in this incredible sea of life.
*Nemo, the tiny clownfish in the movie Finding Nemo, born with a bad fin, proves he can do anything by swimming through treacherous waters to save his friend Dory. In much the same way, our residents, like Shira, keep on swimming, despite what some consider their disabilities – and thrive – achieving anything they can imagine.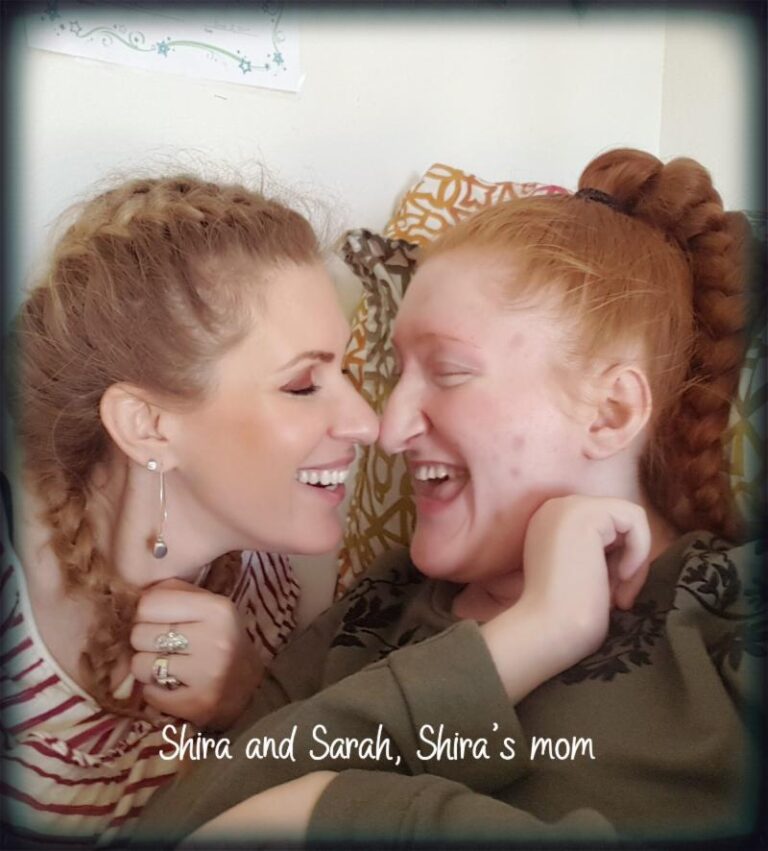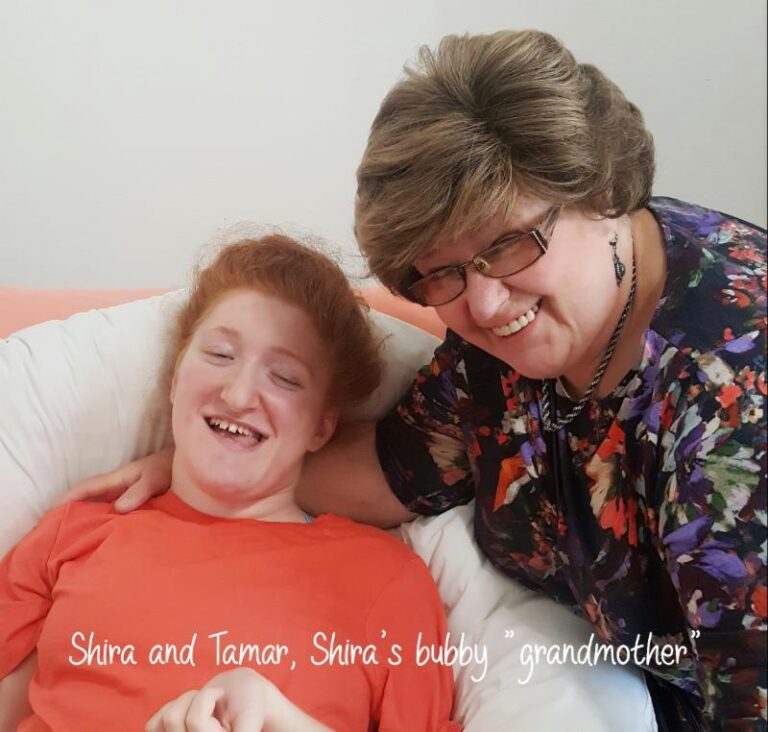 To help Mountain Shadows residents like Shira
continue to live more fulfilling lives please click below.

Mountain Shadows Support Group, 970 Los Vallecitos Blvd., Ste. 240,
San Marcos, CA 92069
SafeUnsubscribe™ {recipient's email}
Forward this email | Update Profile | Customer Contact Data Notice
Sent by flindahl@mtnshadows.org powered by