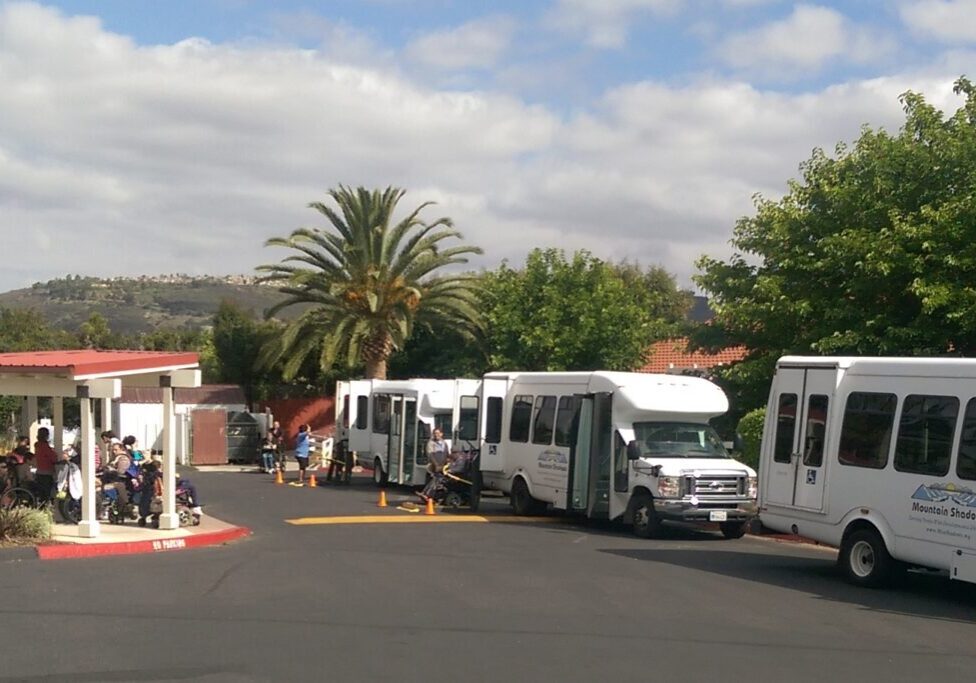 OUR TRANSPORTATION PROGRAM
Mountain Shadows has made a commitment to provide access to transportation to individuals with developmental disabilities. Accessible transportation is a vital part to the lives of our residents. In 2002, MSSG acquired its first bus via a State of California Department of Transportation grant process for its Transportation Program and in 2013 MSSG was awarded 8 more buses. We are proud to say that our residents have access to our transportation services in order to enable active participation in community life.
We pride ourselves on utilizing state of the art equipped vehicles driven by safe, courteous and professional drivers. All of our bus drivers possess a Class B License and are trained and certified in first aid and CPR. In addition, all of our vehicles are cleaned daily and maintained regularly ensuring the best possible safety. Today the Transportation Program is comprised of 20 paratransit buses and 8 wheelchair accessible vans that transport 100+ residents daily.