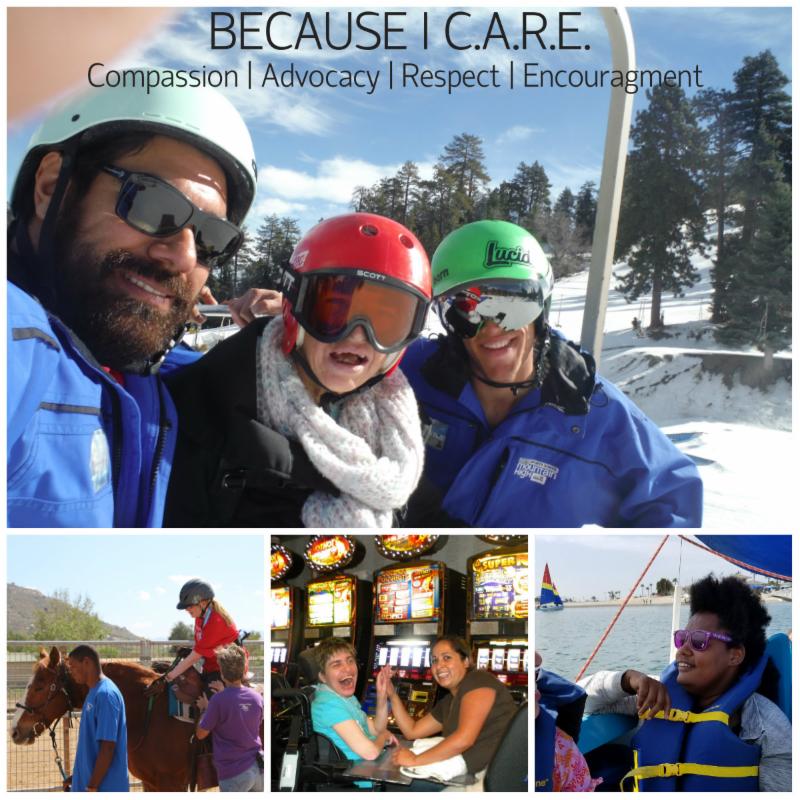 "We make a living by what we get. We make a life by what we give."~ Winston S. Churchill
Recreation and leisure activities are a critical component to the quality of life for all people. They are a vehicle through which people have fun, socialize, are exposed to new experiences and develop new skills. Mountain Shadows is dedicated to providing year-round recreation and leisure opportunities for the 171 individuals with intellectual disabilities residing at Mountain Shadows Support Group. Our goal is toCreate Active Recreational Experiences that improves health, physical, social, cognitive and emotional functioning , while enhancing each participant's abilities.We are proud to say that we have been able to encourage our residents to lead an active lifestyle that suits their individual interests. Some of the many experiences we have been fortunate to provide our residents are aquatic camps, horseback riding, swimming,skiing and trips to Las Vegas.This holiday season, you can help us Create Active Recreational Experiences for all 171 residents at Mountain Shadows. Here's what your donation can provide:
$25 per month will provide therapeutic horseback riding
$55 provides the option to attend local concerts, sporting events & theaters
$95 provides seasonal camp opportunities – skiing, sailing and/or swimming
There is still time to make an end-of-year tax-deductible donation to
Mountain Shadows Foundation! 
On behalf of all of us at Mountain Shadows thank you for your thoughtfulness.