New Beginnings Therapeutic Day Program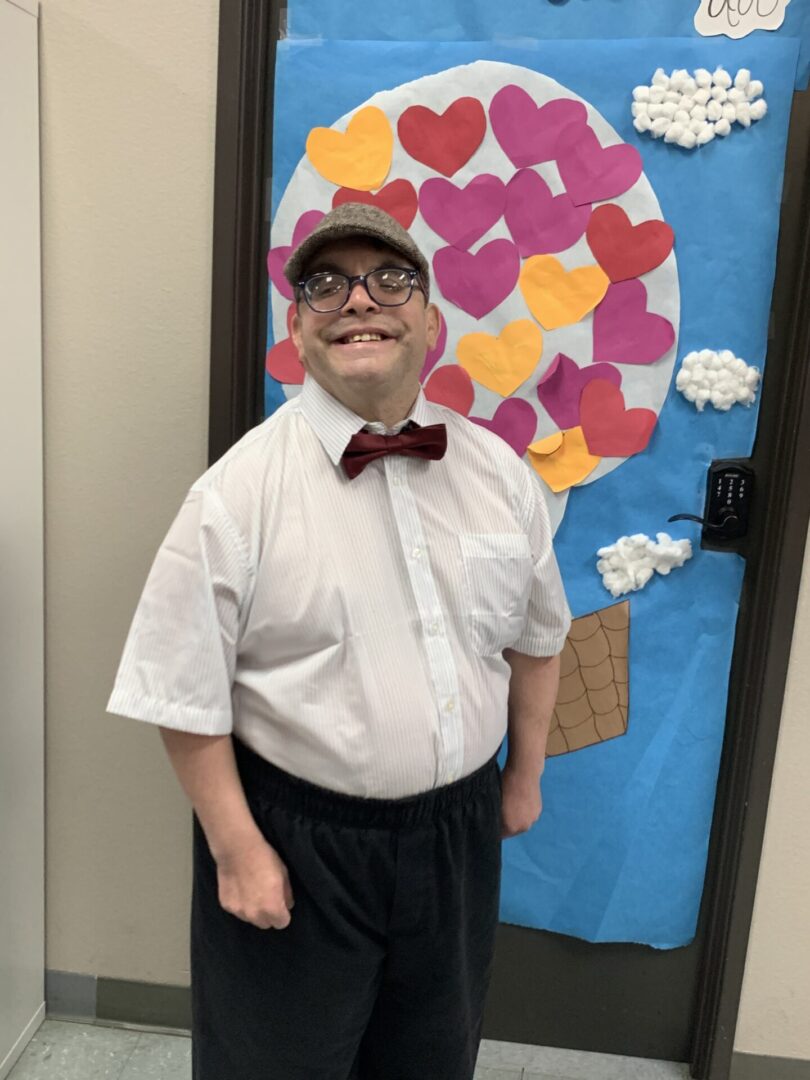 Mountain Shadows New Beginnings is a Therapeutic Day Program that is grounded in a framework of Positive Psychology. We provide strengths-based, person-centered services to help adults with intellectual and developmental disabilities who have a history of high-risk challenging behaviors to live happy and fulfilled lives, while helping each person to reach their maximum independence.
We strive to enrich the lives of our participants by promoting choice and teaching functional skills. Our comprehensive team works with each participant to help them reach their individual potential while engaging in stimulating and enriching community activities.
We believe when an individual exhibits intensive behavior challenges or has extensive medical needs, the best way to maximize progress and achieve success is to employ a multi-disciplinary team of professionals to address the complex needs of the individual. Our highly-trained team works together to analyze the multitude of correlated variables and skillfully design an intervention program that effectively addresses the unique needs of each participant.
All individualized programs are based on current evidence-based practices, inclusive of a variety of comprehensive treatment models as well as focused intervention practices, based on comprehensive assessment results, and reviewed regularly by a multidisciplinary team that includes a consulting Licensed Clinical Psychologist, Board Certified Behavior Analyst, Program Director with a background in Developmental Psychology, and a consulting team of Speech Language Pathologist(s), Physical Therapist(s), and Occupational Therapist(s).
Direct support services are carried out by a highly-trained team of Registered Behavior Technicians (RBTs) and therapeutic support staff who are learning to become RBTs. Enhanced staffing ratios allow our highly-qualified team members to provide person-centered, individualized services to each participant in accordance with their Individual Services Plan (ISP) and Individual Behavioral Support Plan (IBSP), while helping each person to improve their social and functional skills.
It is the purpose of Mountain Shadows New Beginnings to provide the supports necessary for participants to build community and vocational relationships and skills. We maintain the values that are central to the concept of person-centered support (e.g., choice, individuality, respect, and social interactions). These values enable an individual, with support, to shape their future. Providing choices enhances the participant's development of decision-making skills including correspondence with their peers; learning to identify needs, wants, likes, and dislikes; services and supports change as wants, needs, and preferences change. Participants express choice, need, wants, likes and dislikes in day to day activities at the service site and in the community.
For more information please contact:
Currently not accepting referrals.