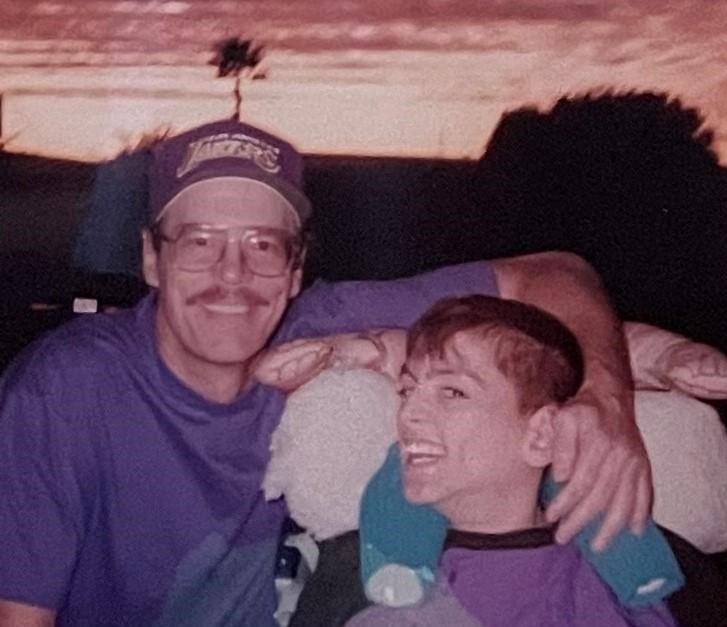 Come Closer and Touch His Cheek
by Sheryl Wilde
This child of mine you stare at so,
Please come closer so you will know
Just who my child is and what I see
When those sweet eyes stare back at me.
The only muscles he has that function normally are in his face. He has severe athetoid cerebral palsy and cannot walk, talk, or even hold up his head by himself.
"Luck was with us," says Gary Bibb, Mountain Shadows – San Diego resident Stacy's father. "Stacy has always seemed to have a special, unspoken communication system, based on his eyes and facial expressions.
"Those that have experienced his eyes and smiles have truly been moved. I've heard statements like, 'He makes me feel good every time I see him,' or, 'I look forward to his smile.'
"I am one lucky father."
Some of you, our Mountain Shadows family members, may know Stacy. The one muscle that has worked consistently, that has been under his control throughout his 48 years of life, has been his tongue.
A special tongue touch keypad (TTK) device was created which allowed him to communicate by touching certain keys with his tongue. The TTK device is located in Stacy's mouth, like a dental retainer, and allows Stacy to move the cursor on a computer, type messages, and play games by moving his tongue and touching a key on the device.
"Stacy was so blessed to have that special tongue touch keypad for 25 years," says Portia, Stacy's mother.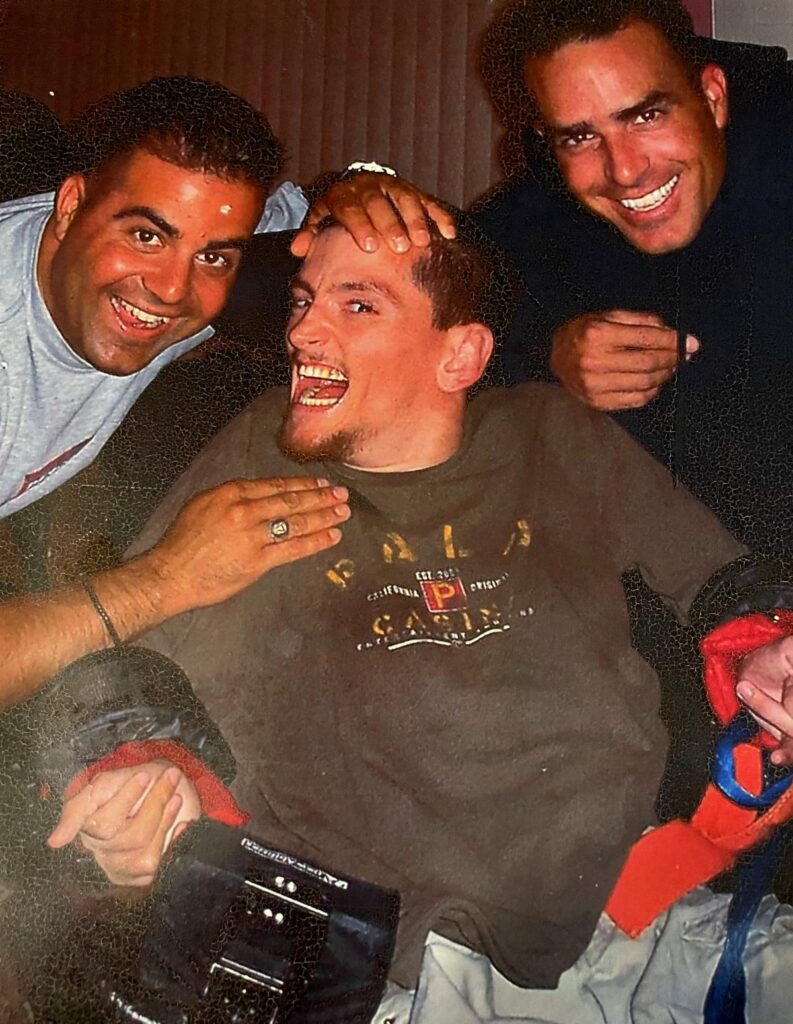 I see no limits to my child's life
Although I know
It will be filled with strife,
I'm hoping that doors will be opened each day
I'm praying that kindness will come his way
When the company that manufactured the TTK device went bankrupt, Stacy, and about 70 other quadriplegics, were abandoned. "They had no voice," says Portia.
For three long years, Stacy was without the TTK device that allowed him to communicate his wants, his needs, his thoughts, to others. While still able to control the use of his tongue, his communication was reduced to sticking out his tongue to indicate 'yes' or 'no'.
"During this entire time when the TTK device wasn't working, for three solid years, Stacy's dad, Gary, simply used his heart, his brain, and his fingers, to do all the things Stacy enjoyed doing, for him," continues Portia. "Everything Stacy could no longer do for himself, Gary did for him. Gary played Stacy's many favorite games for him, kept Stacy up-to-date on his Face Book, emails, music and movies – and Stacy loved it dearly!
"This was when I named Gary, 'The best dad on the planet!'"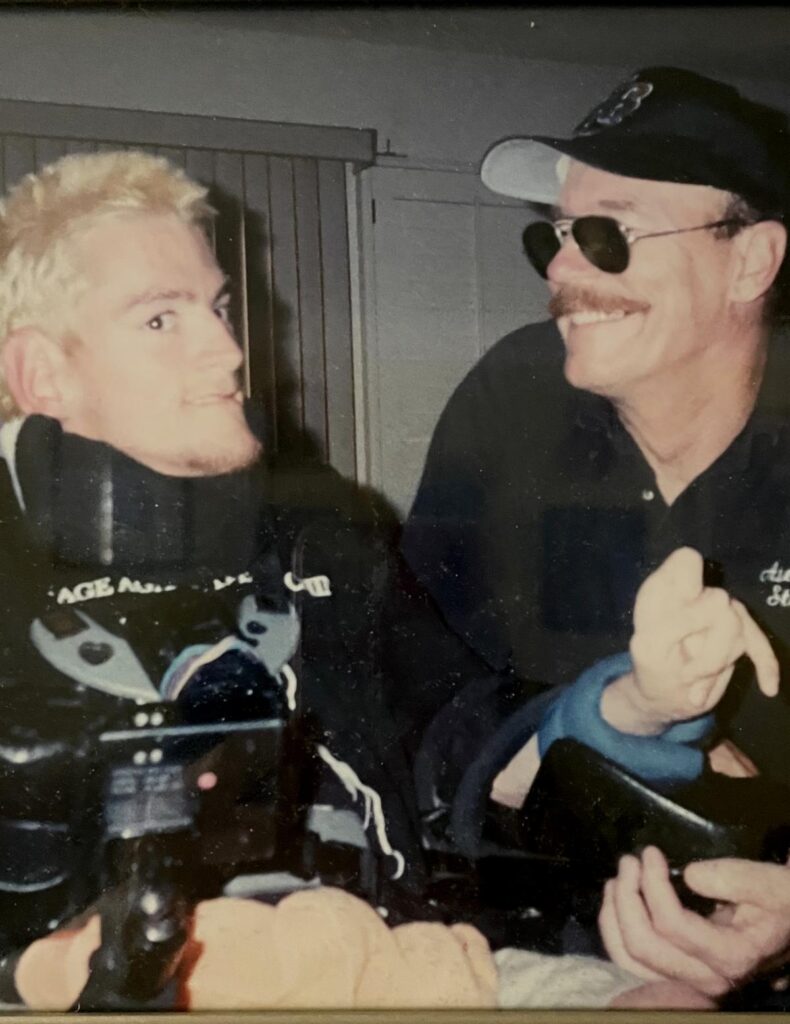 "Stacy has had 16 surgeries during his short 48 years," adds Portia. "Gary was there by his side during each one of them. When Stacy had his first kidney stone surgery, Gary was there – and he's collected more than 30 stones over the years – and they are kept close by in a small plastic bag.
"Gary is also Stacy's personal chef every weekend. Gary offers homemade cheeseburgers, spaghetti, mac and cheese, pizza and meatloaf. For breakfast, Stacy can choose from French toast, cheesy eggs on fresh hot biscuits, pancakes, and oatmeal."
For many of us, having our teeth cleaned is an uneventful, annual routine. For Stacy, it is problematic due to his severe athetoid cerebral palsy. His head is constantly moving and Stacy has no control over the movements.
"As I mentioned, Stacy had already had more than 16 surgeries, all of which required anesthesia," says Portia. "Unfortunately, due to his uncontrollable head movements, they needed to put Stacy to sleep when they did the dental cleaning procedure. And we were concerned about having Stacy undergo yet another annual round of anesthesia.
"We eventually found an excellent dentist who agreed to try cleaning Stacy's teeth without anesthesia. The magic that made this work perfectly was Gary holding Stacy's head securely while the cleaning work was done. Hallelujah! For the past five years, thanks to Gary, there has been no more anesthesia! That meant the world to us – and to Stacy."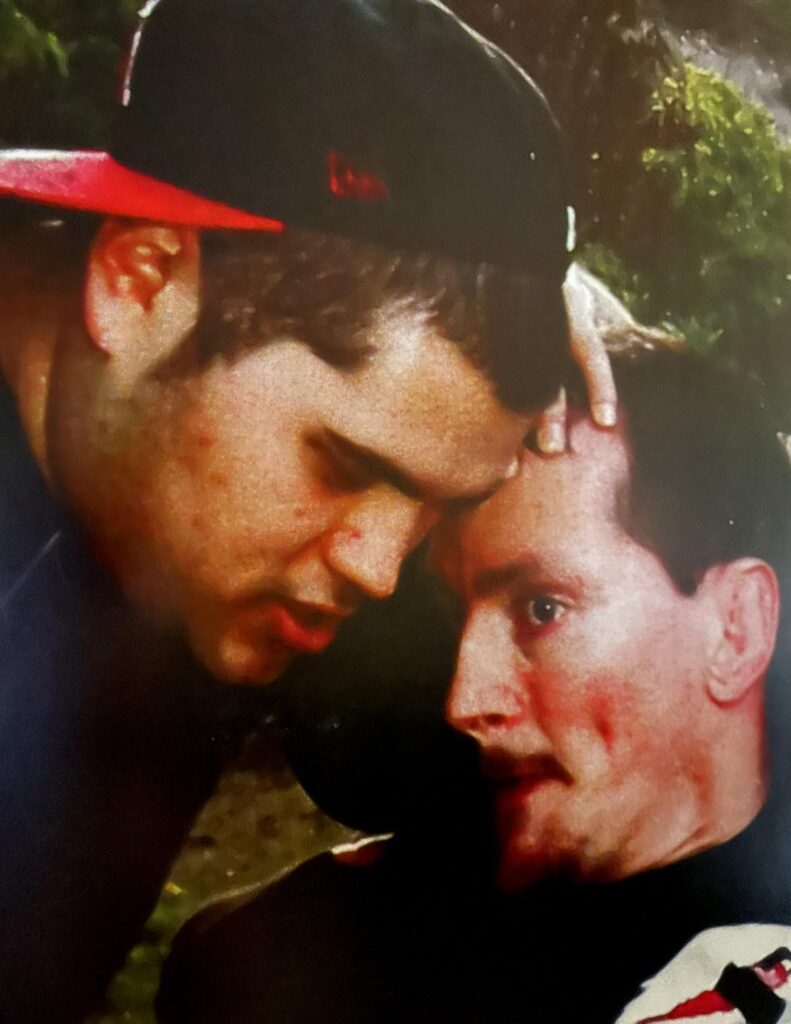 Come, come closer
Touch him my dear
Touch his cheek so soft
So sweet
Be one of those people
He needs to meet
Someone who will look
And hopefully see
The skill, the talent,
The ability
"Gary joined the Army and was named Army Trainee of the Year at Fort Polk, Louisiana," adds Portia. "He went on the become Squadron Leader in both Basic Training and Combat Training. Then, suddenly his orders changed from Vietnam Infantry, to joining the All-Army Basketball Team in Worms, Germany. God had much bigger plans for Gary!
"After the Army, Gary used the GI Bill to receive his college degree in Special Education. He chose to become a Special Education bus driver during college.
"Gary received many awards and accolades during his 30-year tenure teaching emotionally disabled students of all ages. He was selected to help start several innovative school programs for the special needs population in both St. Louis and San Diego."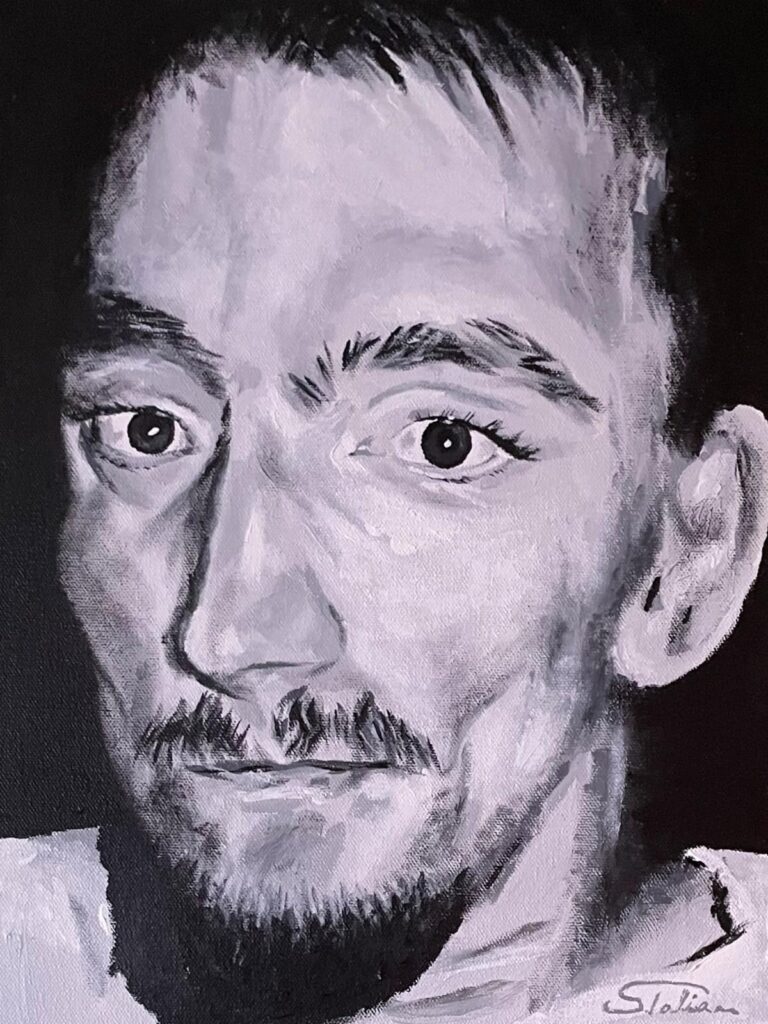 "Both Gary and I want to thank Mountain Shadows profusely!" says Portia. "It is a home away from home – not just for Stacy, but for Gary and me as well. Without Mountain Shadows, Gary and I would not be alive. We would not have had our careers or our health.
"And when Stacy's dad and I leave this earth, we know Stacy will be in the best possible hands."
Please come closer
You don't have to speak
Come a little closer
Just touch his cheek
And when you do
You will see
This sweet, sweet child
Is no different
Than you or me.
~Gary S. Shulman